-

50%
Roll over image to zoom in
Click to open expanded view
$99.00
Compare
A STUNNING LAMP-AIR PURIFIER THAT COMBINES THE POWER OF NEGATIVE ION
WITH THE MAGIC OF WATER DROP BACKFLOW VISUAL EFFECT TO ELIMINATE INDOOR POLLUTION.
YOUR PETS AND FAMILY WILL LOVE IT
It's like "Now You See Me 2" Jesse Eisenberg making the rain stop and raindrops move around at his command, but in a mini version in your bedroom – while also keeping the air clean and healthy in the process.
Plus it'll entertain everyone in a room, also preventing pet depression.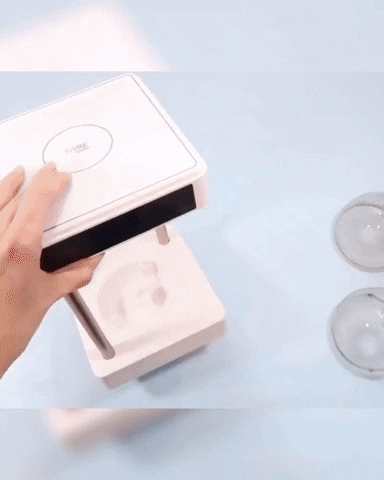 There can be several reasons why a Pet gets depressed. It may be overall uncertainty in these difficult times, as pets can sense it from their owners.
No matter the reason why, be sure to give it extra time and attention until its happiness level improves. Some new toy would definitely be beneficial too!
Mesmerizing anti-gravity droplets, and the soothing sound of flowing water.
Removable magnetic hourglass pieces to promote interaction
Sophisticated and modern house decor Lamp combined with air purifier
 Uses clean water, and can also function with essential oils for added aromatherapy (hourglass on is advised then using oils)
HOW IS IT PURIFYING INDOOR AIR?
Released with the flow of water droplets, creates 10 million negative ions per second, forming a high concentration of negative ion barrier, the air can combine bacteria, dust formaldehyde, second-hand smoke, PM2.5 particles and other harmful substances
Lamp is made of aluminum and glass that forms an elegant shape. The geometrical body and the beautiful curve of the glass funnel combines together give it a solemn appearance yet still has a graceful flow.
Specs
Weight: 3.4lbs
Dimensions: 6.2in x 6.2in x 10.66
200ml water storage tank
Uses clean still water